Building Strong Leaders for Texas
---
TFRW provides the avenue for women to influence policy, develop candidates, and elect the leaders of Texas. We are a multi-generational, multicultural organization that provides the structure and support for political activists to learn, engage, and flourish.
Learn More
President's Message
Better and Stronger Together! Can you feel it? The November election is only 68 days away and excitement about the election is growing every day. TFRW women are registering voters, phone-banking, block- walking, writing letters, and planning to work as election judges, clerks, and poll watchers. Participating in elections is one of the key freedoms of American life and it is appropriate while celebrating the Constitution this month, that we be reminded about the importance of voting, being involved in the...
Continue Reading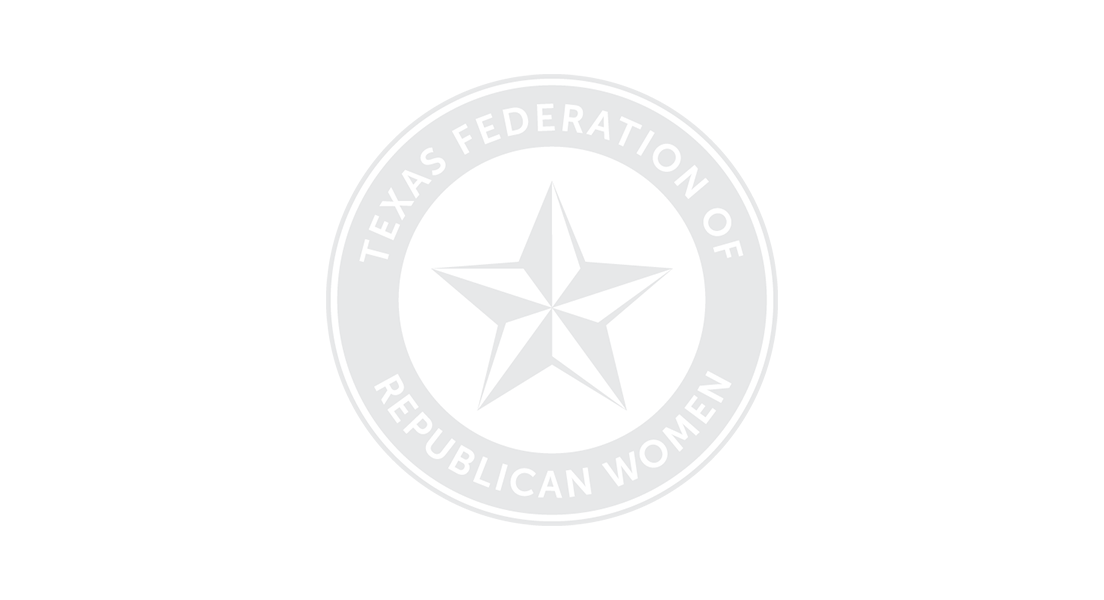 From Corrine Miklosh, VP Political Activities Congratulations to all of our clubs and members who submitted their hours and calls for the first and second periods for NFRW. TFRW had the most hours and calls for both periods for states with 80+ clubs, with the final totals for the year of 1,600,506 hours and 109,100 calls. Three of our clubs were top in their size category for hours during the second period and one of our clubs had the top calls in...
Continue Reading
While very politically active and involved in conservative Christian organizations, the most important roles Denise plays are as wife to Randy Rives, mother to three grown children, and grandmother ("Mimi") to eight wonderful grandchildren. She is passionate about preserving the Christian values and principles upon which this country was founded for future generations. The greatest passion that Denise Rives has is helping others to find their passion and maximize their strengths in pursuing that passion. Her special rapport with audiences of...
Continue Reading