Inspire. Unite. Achieve.
---
TFRW provides the avenue for women to influence policy, develop candidates, and elect the leaders of Texas. We are a multi-generational, multicultural organization that provides the structure and support for political activists to learn, engage, and flourish.
Learn More
President's Message
Keep Your Sleeves Rolled Up!  I take full responsibility for the delay in publishing and distributing the July 2019 edition of the Texas Federation of Republican Women's President's Newsletter. Currently, the TFRW is involved in numerous efforts around the state to keep Texas red and submitting my PNL article slipped my mind. In addition to keeping the state red, TFRW has a lot housekeeping! Besides planning our fantastic convention at Moody Gardens this October (alongside Sherry Peterson and Debbie Roan), the...
Continue Reading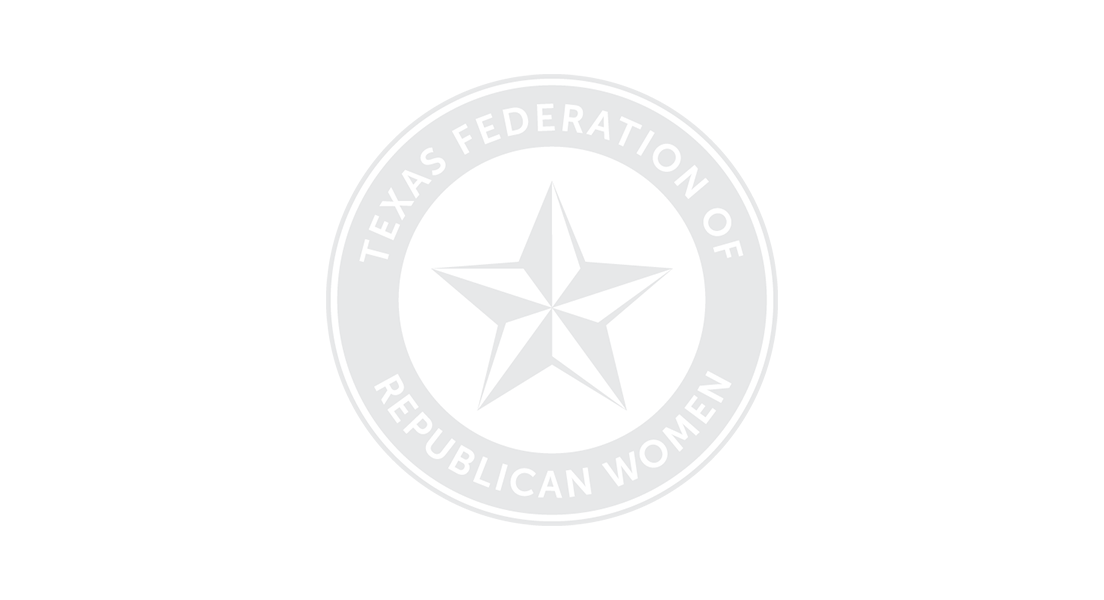 We are Back!!! Rome wasn't built in a day and neither was the Texas Federation of Republican Women. We are back, ladies, and back in full force. I want Team Blue to know that the TFRW is growing at a steady rate, and that we are officially over 10,161 active members and adding new membership every day. I am so proud of the work you all are doing in your local clubs and want you to keep sending your 2019 membership...
Continue Reading
Convention is Almost Here!!! We are less than two months away from the 32nd Biennial Texas Federation of Republican Women Convention, and I can feel the excitement in the air as you all are getting ready to book your rooms, become delegates, and attend this convention. The Convention Committee has been working non-stop over the past two years to make sure this convention is memorable!Of course, there are workshops, speakers, and meetings, but I want to attend because I never know...
Continue Reading