Building Strong Leaders for Texas
---
TFRW provides the avenue for women to influence policy, develop candidates, and elect the leaders of Texas. We are a multi-generational, multicultural organization that provides the structure and support for political activists to learn, engage, and flourish.
Learn More
Deborah Wall is a graduate of the University of Louisville where she earned a Bachelor of Science degree. She is a member of the San Antonio de Bexar Chapter of the Daughters of American Revolution and the Military-Civilian Club of San Antonio. She was a military spouse for 25 years with four overseas tours and six stateside assignments that offered ample opportunities to organize activities for military families. Deborah has also been very active with the Texas Federation of Republican Women...
Continue Reading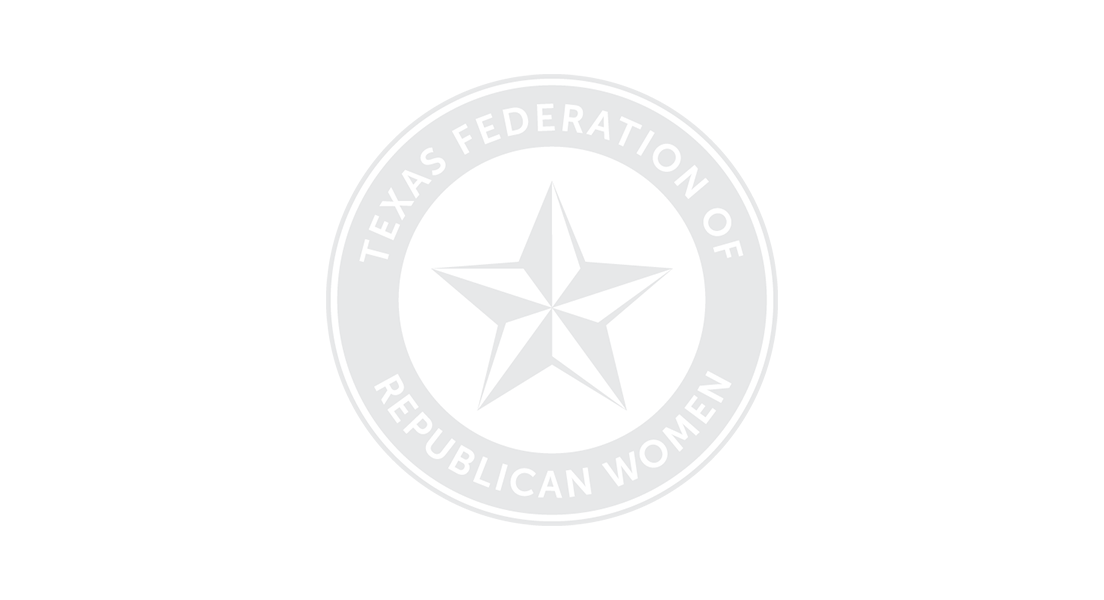 I am always proud of our TFRW organization and members, but on February 24th, I was bursting with pride, excitement and gratitude at the Texas Republican Voter Engagement Project (VEP) Appreciation Event hosted by Karl Rove, Senator John Cornyn, and Governor Greg Abbott. The event was a "thank you" to those who generously donated a total of $2 million to make the VEP campaign possible, and to highlight the "Super Volunteers" who each made 5,000+ voter registration calls during the campaign...
Continue Reading
Upcoming Events
---
April 14, 2023
2023 Second Quarter Patron Event
Georgetown, TX 78628
7:00 p.m.
Sheraton Austin Georgetown Hotel & Conference Center - Room TBD
More Info
April 14-15, 2023
Second Quarter Board of Directors Meeting
Georgetown, TX 78628
Sheraton Austin Georgetown Hotel & Conference Center
More Info