Building Strong Leaders for Texas
---
TFRW provides the avenue for women to influence policy, develop candidates, and elect the leaders of Texas. We are a multi-generational, multicultural organization that provides the structure and support for political activists to learn, engage, and flourish.
Learn More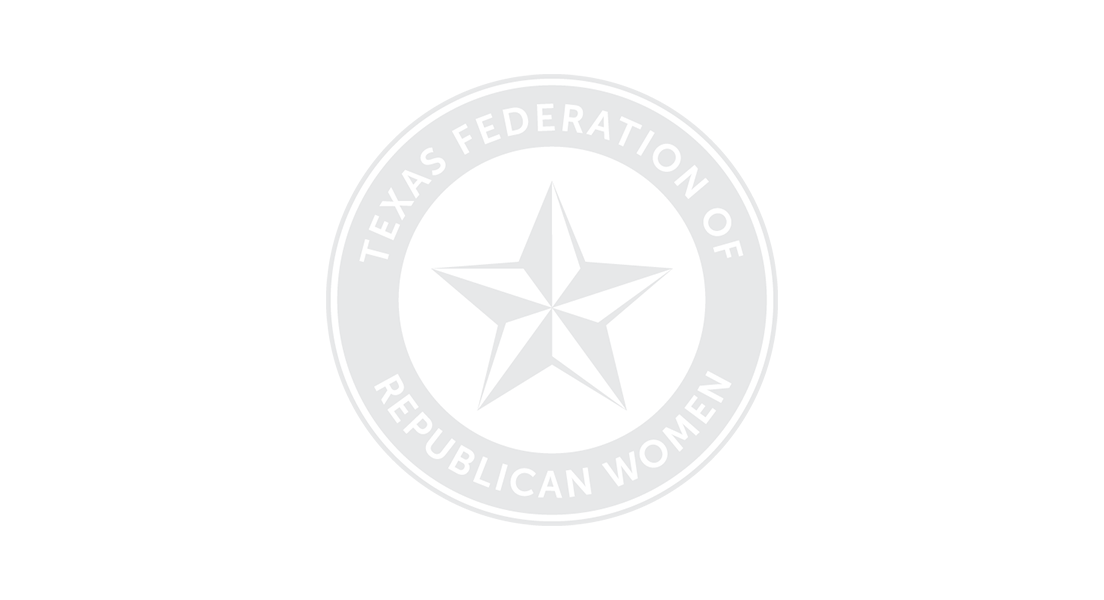 May was a difficult month for many reasons but the runoffs are over, summer is here, and it is an exciting time to be a Republican woman in Texas. Pictures from your postcard parties and reports of women excited to receive your cards warm my heart and encourage me. Thank you to all the clubs that embraced this project. You sent cards to over 95,000 women, many of whom did not know about TFRW. They won't all become members, but...
Continue Reading
Carol Van De Walle is a sixth-generation Texan, a member of the Daughters of the Republic of Texas, and was born and raised in San Antonio where she is a member of Bexar County Republican Women (BCRW). Before getting involved in politics, she was Vice President of United Savings of Texas, then left the banking industry to join her husband Joe's family business, Van De Walle Farms. "We operated a vegetable farming and produce sales company started by Joe's grandparents around...
Continue Reading